48percent.org collaborates with partners around the world to facilitate equitable access to connectivity. Regardless of how strong the plans are and if the organization managing the project is an active member of the community or aiming to help people in a different area, curveballs can make project progress unpredictable. In this blog post, we will share some of our experience with projects being delayed and reflect on how that affects the people who will benefit from these projects.
Why is connectivity so important?
Access to the internet and digital knowledge and skills is not a given, however the consequences of being digitally excluded are far-reaching. It can impact educational opportunities, employment opportunities, access to health care service, and communication opportunities, and much more. 48percent.org collaborates with partners that are located globally, from India, and Uganda, to Argentina and Mexico. Working globally allows us to see how wide-spread connectivity challenges are, and how we can contribute to a solution, even from afar.
Each partner we work with creates a project plan on how they will execute what they are working on. Some possible challenges or delays can be planned around, but it is impossible to predict what will happen, and what could cause a delay. Because each project we do is different, the delays and challenges our partners experience are also different, so the best way to explain the different possibilities is to share stories of what happened to our partners during projects.
What causes project delays?
One cause of a project being delayed is conflict in the area. This is the case for our current project with Hello World. We are collaborating together to set up a Hello Hub in Gaza, which, as we recently shared in our project update, experiences delays due to an escalation in conflicts in the area. It was therefore chaotic at the border as well as quite high risk to travel to the country to scout out potential areas to set up the hub. A new plan is being developed to enable the setup of a Hello Hub in Gaza.
Different rules and regulations
Another reason for project delays are government regulations. Together with the unconnected.org, we intended to provide 30 laptops to young children in a school in Yogyakarta, Indonesia. By receiving these laptops, both the students and the educators could learn how to use the devices to learn and complete remote work. Due to government regulations on consumer goods, we discovered that the 30 laptops that had been shipped never reached the children, got stuck at the border during the customs clearance process. The laptops are currently due to be sent back to the United Kingdom, which is where our partner theunconnected.org is located. To finish the project, we are looking into different potential solutions to ensure that the children and teachers will receive the laptops they were promised.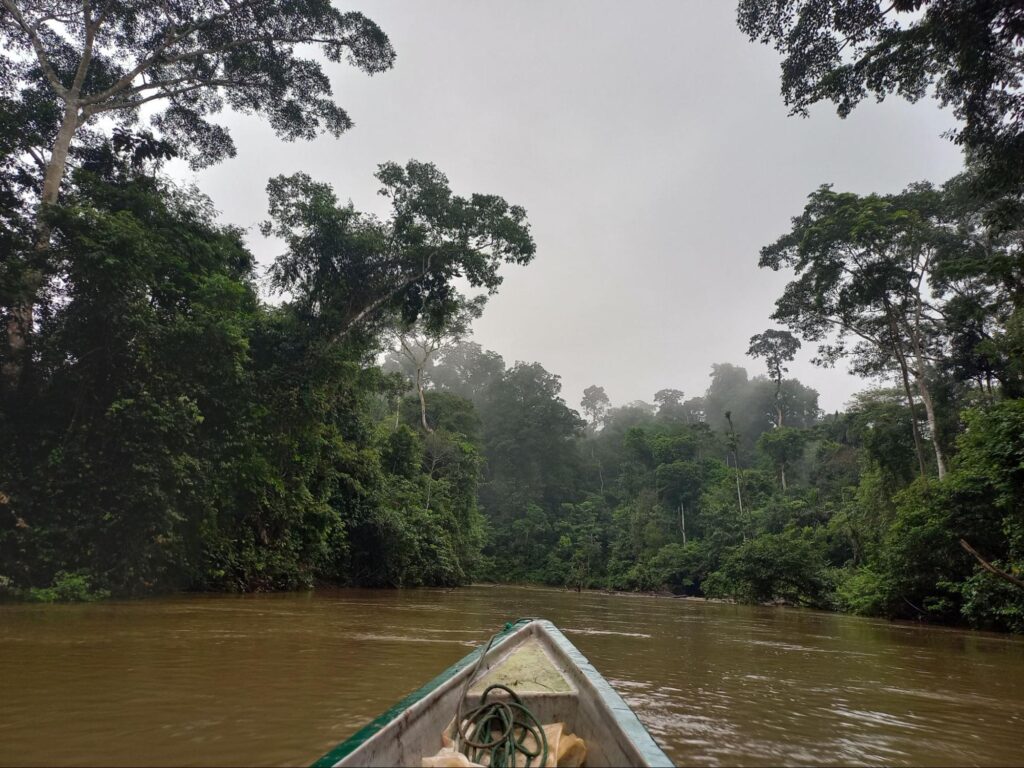 One delay after another
There is a saying "when it rains, it pours" and that describes the delays that our partner Rhizomatica had while executing a project to bring HERMES radios to different indigenous communities in the Ecuadorian Amazon. First, the first stage of the project was delayed twice due to COVID outbreaks in the area. Once travel was possible and the first stage of the project was completed, supply chain disruptions made it difficult for Rhizomatica to get the HERMES units needed for the second phase of the project. When they received the radio units, there were indigenous uprisings in Ecuador which made it unsafe for the project team to travel to the communities where the radios would be installed. Rhizomatica decided to pivot and use the HERMES units for a project in Brazil and then take the next order of units they were able to get to Ecuador.
What are the consequences of projects being delayed?
As illustrated above, project delays can be caused by many different circumstances, and in each instance, we trust our partners to find the best solution for them and for the people benefitting from the project. However, which consequences does it have for the beneficiaries of these projects? Regardless of whether the project involves setting up a new internet tower, or whether it is to provide a community with laptops for their internet hub, it inhibits their further development. This puts them at a further disadvantage, which is directly opposite of what we are trying to achieve, which is making the digital divide smaller.
Delays and challenges don't and shouldn't keep us and our partners from doing projects. Instability and issues might give less incentive to start projects, but this does not mean that the people living in such areas do not have similar connectivity or digital skills needs compared to other parts of the world. When looking at potential projects to contribute to, we do not shy away from doing projects in areas that potentially can cause delays. In the instances where we have experienced delays, we regularly communicate with our partner to ensure that the money allocated to this project, is spent in a way that will benefit the intended recipients.