With around 80% of Malawi's population lacking internet access, the need to bridge the digital divide is more pressing than ever. Through this project called connectED, unconnected.org aims to introduce connectivity and desktop computers to schools, starting with a rural institution. Through connecting this school, the project seeks to equip the young students with the knowledge and enthusiasm needed to ensure connectivity and its importance for progress. Not only does it aim to provide a sustainable connection for the school, but it also offers affordable internet access to the local community, opening doors to new opportunities and facilitating a brighter future. We have asked unconnected.org some questions regarding this project and you can read their answers below!
Can you briefly explain the project?
Malawi is one of the poorest countries on earth with only 20% of the population having internet access and they are mostly in the built up areas. We are introducing connectivity and desktop computers to schools. Starting with one rural school, we are looking at promoting the value of the internet to a younger generation. They will then be equipped with the knowledge and appetite to ensure connectivity is viewed as essential moving forward. We are implementing a business model that offers the local community internet access at an affordable price and that will ensure the school has a sustainable connection in the long term and funds to replenish IT equipment when it's needed.
Why did you choose this specific location?
The poverty in Malawi is extreme. 71% of the country survive on less than $2.15 a day (the official poverty line), and with all sorts of economic issues. With such low connectivity rates the country remains stuck in a cycle of low productivity, reliance on overseas aid and subsistence farming. By introducing internet access to schools we are aiming to slowly increase connectivity levels across the country. This will enablw people to get access to more tools. That way we can break the cycle of poverty and gain economic strength through increased knowledge. Malawi has a very young demographic with 48% of the population under 14 years of age. If we can influence this generation then the future will be full of greater opportunities.
This picture shows the school room that is being used as a computer lab.
Photo credit: unconnected.org
How will this project impact the schools and villages?
Education in Malawi is challenging. There is huge demand for education. Children enjoy going to school but a lack of infrastructure, teachers and teaching materials make learning difficult. By introducing connectivity and IT equipment we will be able to give pupils access to a wealth of information they otherwise wouldn't have, learning tools and a more expansive view of the world. The result of this will be a higher level of education and experience of internet/IT use they can take forward. With our model, the school will enable the surrounding villagers to also have internet access (at a small fee). This will allow them to access health, agricultural information, communicate more easily and search employment opportunities. The overall goal is to grow internet connectivity and increase the standard of living across the country.
Can you please explain the learning applications and learnership programs in further detail?
Initially we will be implementing the Khan Academy software https://www.khanacademy.org/ for any students with mobile devices. We will also enable access to Solve Education https://www.solveeducation.org/.
We will protect the students from accessing undesirable sites using https://www.cloudflare.com/.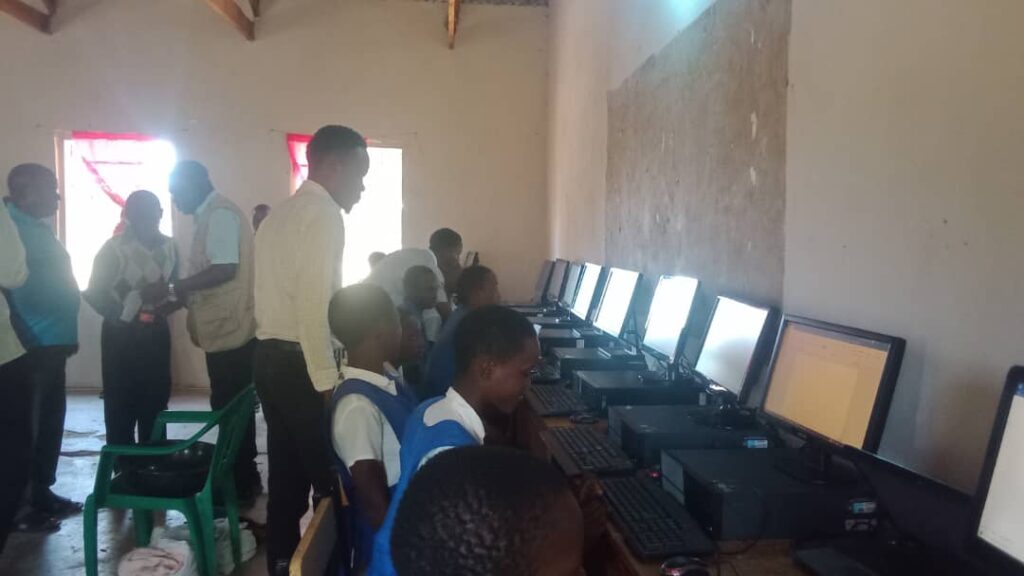 How will these programs benefit the local communities that are reached through this project?
Data connectivity via a network infrastructure is not financially viable for small rural communities. It therefore has little or no penetration in Malawi. The proliferation of Satellite connectivity has made access technically possible but financially unachievable. The capex costs are covered by our program, and a community is sharing the ongoing costs. This enables free access for Lusako Primary School and affordable access for the local community. They will therefore have all the benefits we associate with internet use. Examples are the availability for educational, agricultural health and employment information, access to financial services and micro loans. A more educated and connected community with access to more tools will be the ultimate outcome of this project.
We keep our project page up to date with the latest information regarding this project.